St. Jude's Catholic Primary School recognises the value of Physical Education.
We fully adhere to the aims of the national curriculum for physical education to ensure that all children develop competence to excel in a broad range of physical activities, are physically active for sustained periods of time, engage in competitive sports and activities and lead healthy active lives.
Our Sports Premium funding is used to effectively 'up skill' staff in school to deliver a quality PE curriculum; they work alongside a part-time coach who assists in the planning and delivery of lessons.
We work with every child in the school and aim to draw the very best out of each and every one of them. Through an engaging and enjoyable PE curriculum, we aim to ensure that all of our pupils develop a love of sports and develop resilience in competition – giving the skills to show good sportsmanship, whether they win, lose or draw.
Also see our PE Long Term Overview on our Curriculum Introduction page.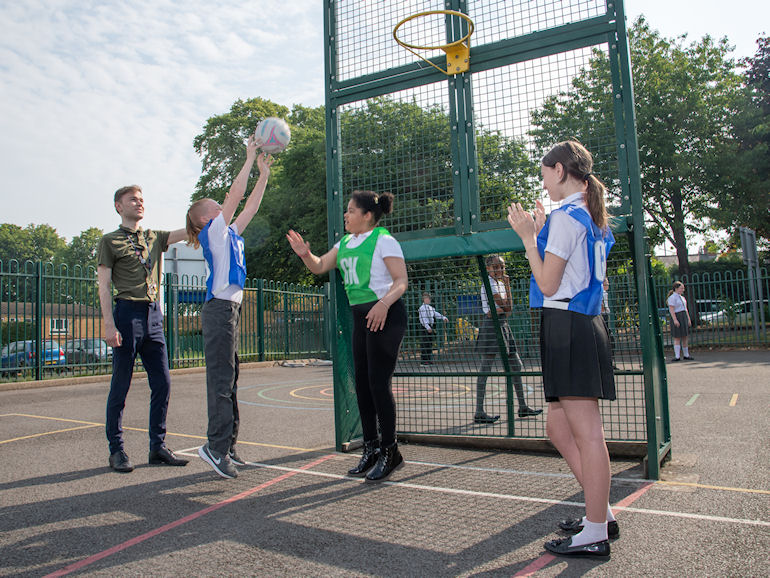 Learning to be part of a team is a key part of the curriculum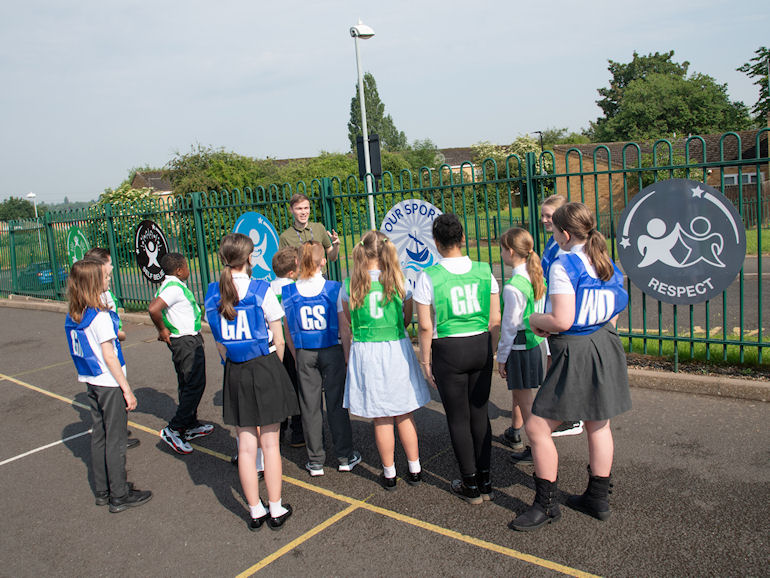 Our sports values are important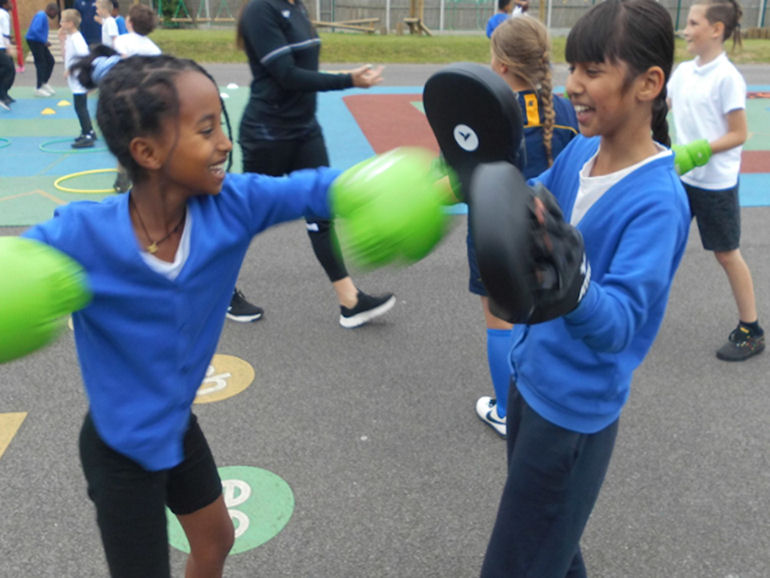 The PE curriculum includes a range of activities and skills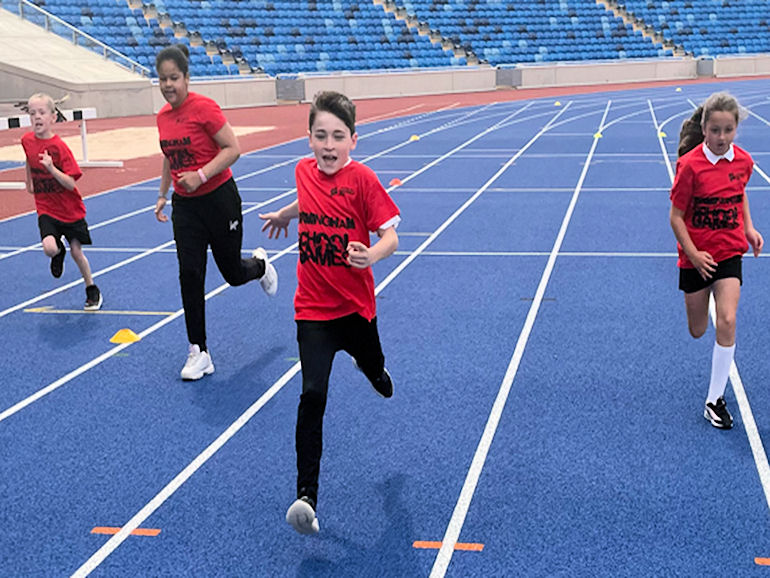 There are opportunities for pupils to take part in competitions outside school
Provision and the PE Sport Premium Primary Sport Programme
Based on the National Curriculum we plan skills and provision across the school.
Our Sports Coach works closely with staff and children each week to develop skills and broaden experiences. Apart from the skills and games/sports experiences that the children receive, a massive impact of our provision is on the personal development of each child in terms of confidence, self esteem, resilience and teamwork. We have found from the very beginning of using our Sports Premium funding in this way that it impacted on all areas of the curriculum. We enter a range of competitions and sporting events with some victories along the way!
We are in receipt of the government's PE and Sport Premium which is aimed at helping Primary Schools to develop PE and School Sport. Our impact statement can be found on this website.
Every year we hold Sports Day for the children. The events are arranged on a circuit basis to ensure that all children have the opportunity to participate in all events, such as an obstacle course. We ensure that this event is well-planned, inclusive and enjoyable.
We use sport as a way of inspiring our pupils and have welcomed guests to our school to motivate by sharing their stories of success in the sports world and the ups and downs encountered along the way. For example, in September 2019, World Champion Tumbler Jason Paddock ran a series of workshops for pupils and shared his story, hopes and aims for the future.
We also involve Sports Coaches in events at school such as Anti-bullying week and Safer Internet Day. Pupils are trained as Play Leaders and encourage others to be active in the playground at lunchtime.
Swimming
All children from Years 3, 4, 5 and 6 have the opportunity to participate in swimming lessons once a week for a term.
We aim to have as many of our KS2 pupils swimming 25m unaided by the time they leave our school. These lessons take place at the local swimming centre, Cocksmoor Woods Leisure Centre. Regular testing takes place and children are awarded with certificates to motivate and reward progress.
All of the teaching staff at the centre hold teaching, first aid and lifeguard qualifications. The teachers share our philosophy and values towards teaching; meet the standards that we demand and ensure our children make good progress. The classes are split into groups so that children swim in ability groups.
All swimmers are required to wear hats to maintain water quality. All children are expected to wear appropriate swimwear; no bikinis or beach shorts.
Using our Sports Premium funding, as part of the PE Primary Programme run by Bishop Challoner Catholic College, St. Jude's enters a number of tournaments and attends a range of events throughout the academic year. These include:
Handball
Softball
Dodgeball
Gymnastics
Athletics
Swimming
Dance
Football
Basketball
Tennis
Some events are competitive whilst others include whole classes of children. All pupils have the opportunity to attend an event throughout the year.