Introduction to Our Faith
As a voluntary aided Roman Catholic School, Religious Education is an integral part of our ethos, aims and relationships.
Our faith permeates all aspects of school life. We believe that links between home, school and parish are vital.
Prayer and Liturgy
Our Catholic Faith is central to the day-to-day life of our school and all aspects of the curriculum, and pupils are encouraged to recognise the importance of their faith and they respond to all forms of liturgy and collective worship with respect and reverence.
We have a rich liturgical life in that the experiences we provide are wide ranging and take place in school, out of school, in Church and in the wider community, and engage and involve pupils, parents, staff, governors and the parish.
The Celebration of the Eucharist and prayer are central in our school.
Our Parish Priest regularly celebrates Mass for us. Each class takes on the responsibility of planning their own celebration of the Mass. In addition, we celebrate special Whole School Masses at the beginning and end of term, our school feast day, holy days of obligation and other significant occasions.
All acts of worship have a liturgical structure and are thoroughly planned and delivered.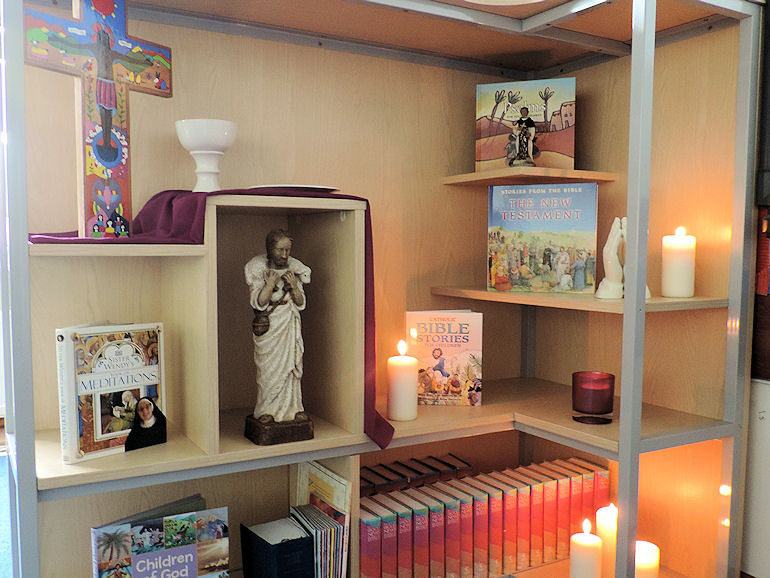 One of our RE focus areas, which reflects our faith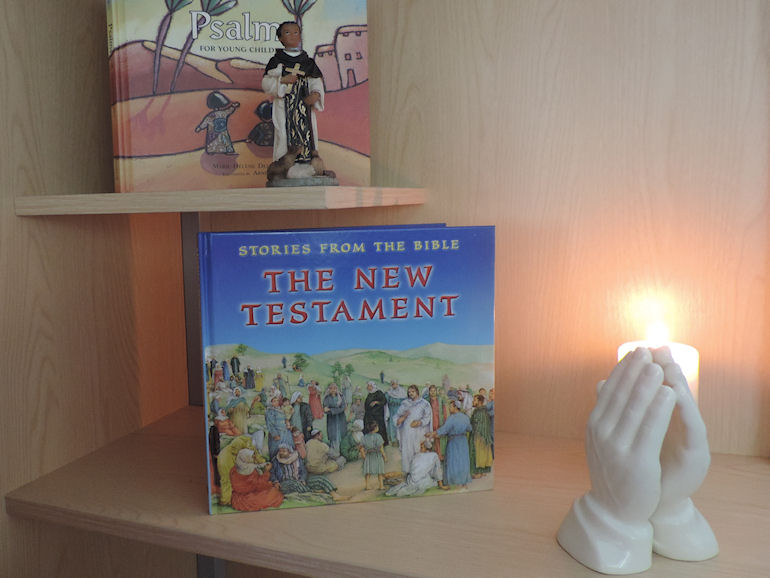 Prayer is central to all that we do in school
Religious Education – Living and Growing
'Living and Growing as the People of God' is the curriculum strategy for Religious Education in the diocese of Birmingham.
The RE strategy provides a curriculum that addresses pupils' intellect, hearts and imagination. It covers a systematic study of Catholic faith and life and makes learning about our faith lively, interactive and relevant.
Its content also provides the foundations for a partnership between school, home and parish, a partnership that lies at the centre of Catholic Education.
There are numerous opportunities for cross curricular activities that link with and often stem from RE lessons. We use the internet, we visit places of worship and we invite people to speak about their faith.
At St. Jude's, RE is not simply one subject among many, but the foundation of all that is achieved in school.
See our RE Long Term Plan and Statement of Intent on our Curriculum Introduction page for details of how we teach RE across the school.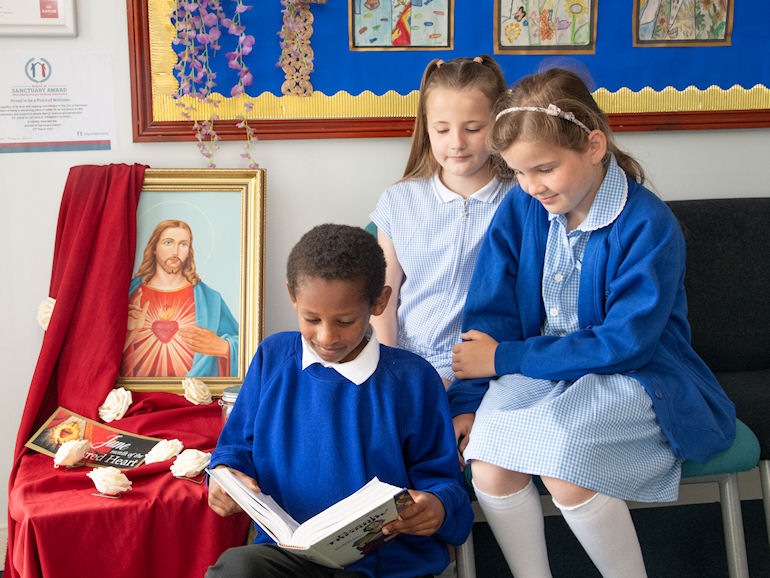 The teachings of the Gospel are at the centre of life here